Bandiera Suite
The Flag Room is so called because of the big flag painting of the Italian flag, done by the owner of the house who got his inspiration from the famous American painter, Jasper Johns.
The room is accessible from the main staircase and it's situated in the part of the castle that has had original renovations.
The ambiance is harmoniously combined by the ultra modern floors, with abstract motifs, and antique furnishings. The double bedroom is next to a beautiful sitting room that can be transformed into a small, cosy bedroom that sleeps two.
The suite has a spacious, comfortable bathroom.
There is also a mini bar and all the essentials to make hot drinks.
Panoramic view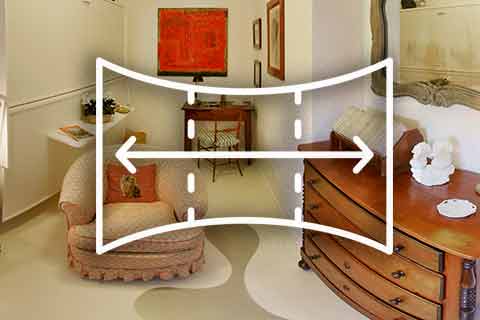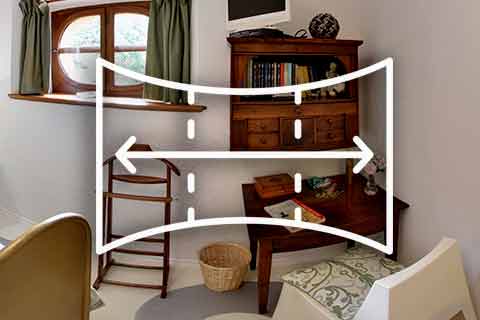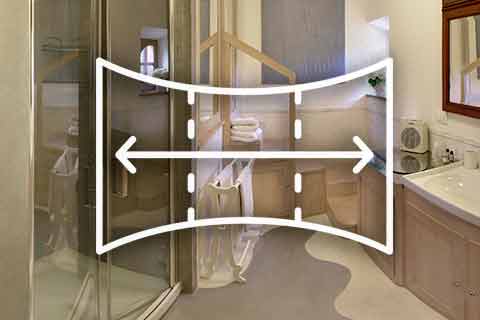 Gallery